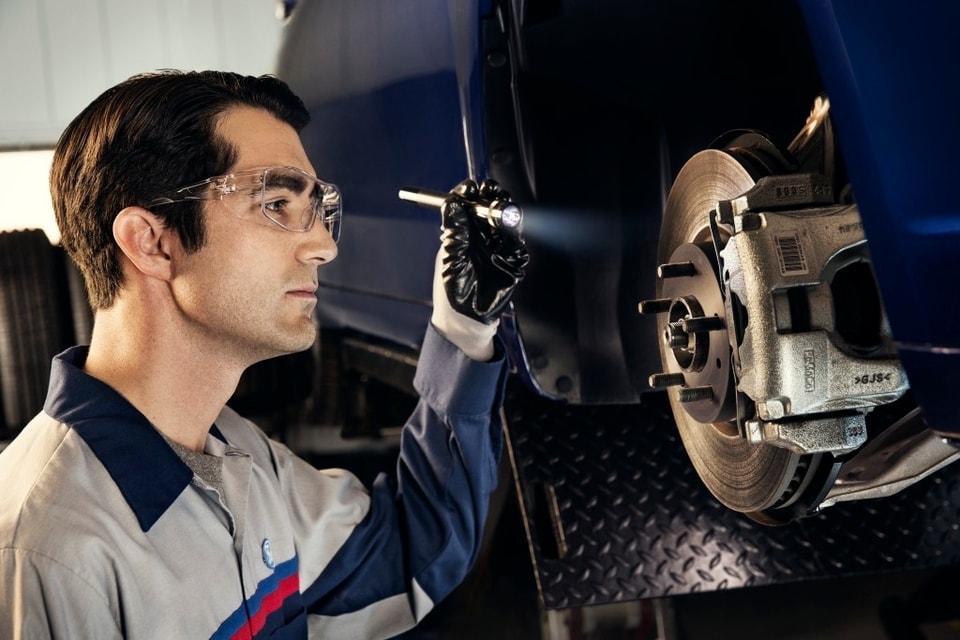 Ford Service FAQ:
How often should I change my oil? Usually we recommend that you change your oil every 3,000 miles here in the Park Rapids MN area, but this can depend on a few things. Some newer vehicles can go a little longer between oil changes, so if you're not sure how often you should change your oil, just ask our team!
My brakes are squeaking, should I replace them? If you're hearing a squeaking or grinding noise when you apply the brakes, it might be time to have your brakes in for service or be replaced. Brakes are built with a small metal bead in the pads to create an audible squeak when the pads are worn down to alert you that it's time to replace your brakes in the Staples area.
Do I really need winter or snow tires? Yes! Even if your vehicle has four or all-wheel drive, you still need winter tires to ensure that you're safer all winter long. We can help you pick out the perfect set of tires to ensure that you can handle everything that winter can throw your way around Perham.
My car is slow to start, what does that mean? If it's taking your vehicle longer to start or you're finding that some mornings it struggles to turn over, it could be time to change your battery. Batteries typically last about five years, but if you've had to jump start your battery or it's struggling to stay charged in the cold of Wadena, it could be time to replace your battery.
Your Service Questions, Answered!
Don't see your question here? We can help! Our entire team is here to help you with your service questions so feel free to ask your own! No question is too small or silly and you can be sure we've probably heard it before. Understanding why and when your vehicle needs service can help you extend the life of your Ford car, truck, or SUV so don't wait to contact us and schedule your next service appointment.