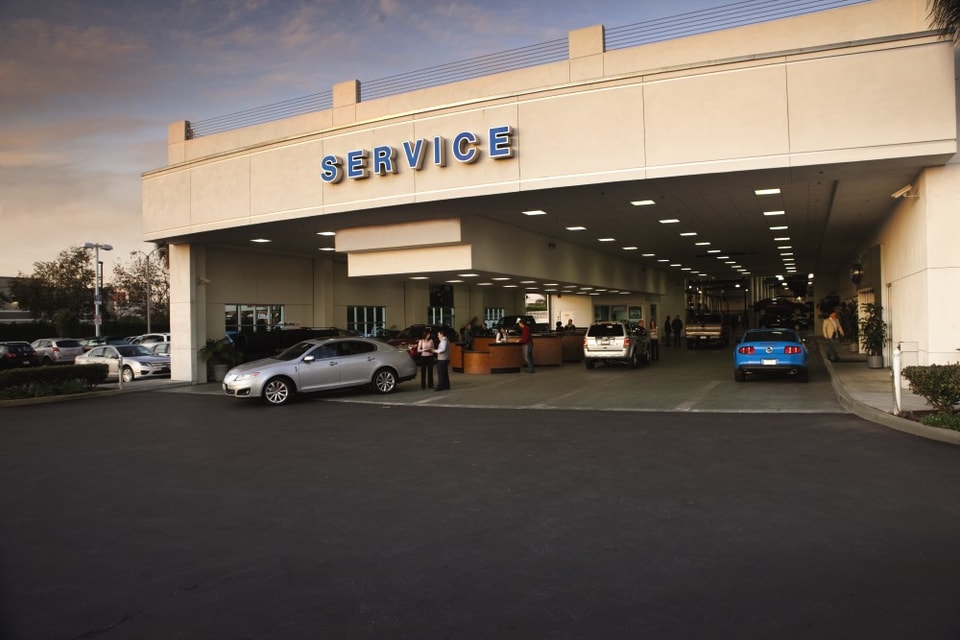 Your Used Ford Car, Truck, and SUV Service Questions Answered!
Car service and maintenance is an essential part of owning a vehicle, but it doesn't have to be a confusing or expensive process. Our team is here to make the process easy for you, with our Maintenance Advice and friendly team of service professionals. Check out our quick Service FAQ to see answers to your service questions you have here in Park Rapids MN!
Why Service With Park Rapids Ford?
When it comes to taking care of your vehicles service and maintenance needs here in the Park Rapids MN area, our Service Center is the place you can put your trust in. It doesn't matter what vehicle you have, from a brand-new Ford model to one of our value-packed Certified Pre-Owned vehicle, we can handle it all. We make it easy for you to schedule your next service appointment by phone, online, or just swing by and see us in person.
Rather than putting your trust in any old garage that uses low-quality after-market parts to save money, the team at Park Rapids Ford will make sure that you get the right service, for the right price. We only used the best genuine OEM parts when we service your vehicle, so you can trust the quality every time you service with us. Plus, our Parts Center is available for you to browse for your parts and accessories, and even see how much you can save with our parts coupons!
Brake Service
How often should I change my brakes?
How can I tell if my brakes need to be changed?
Are there different types of brakes?
Brake service is one of the most important services that our service center provides for our Detroit Lakes area drivers. Your brakes are made of numerous components that need to be replaced and serviced at regular intervals to ensure that you and your loved ones are safer every time you set out on the roads of Perham and beyond. From the brake pads, shoes, all the way to the lines and fluid, our team of Ford service experts will help make sure that you get the right brakes for your vehicle, the first time. We know how important it is to have reliable brakes on your vehicle, so don't wait to bring your Escape, Explorer, or any other Ford you might have in Staples for service if you hear a grinding, knocking, or squeaking sound when you apply the brakes.
Oil Changes
How often should my oil be changed?
Are there different types of oil?
What if I miss an oil change?
We get these questions a lot here at Park Rapids Ford. Even with modern advancements and improvements in technology, regular oil changes are still essential to maintaining your vehicle in the Wadena area. Typically, it's recommended that you change your oil every 3,000 miles, but this depends on your vehicle type, driving style, vehicle age, and mileage. Oil acts as lubrication for your engine and helps to remove dirt and particulates to keep your engine running smoothly and seamlessly.
As oil ages, it turns into sludge which can clog up your engine, so you need to regularly change out your oil for fresh, clean, oil to ensure that everything runs smoothly and efficiently for years to come. Plus, when you keep up with your oil changes, you can improve your gas mileage by up to 2% a year!
Battery Service
My car is slow to start, could it be my battery?
What battery does my car need?
How often do I need to replace my battery?
Batteries typically last for around five years, but this can change depending on a variety of factors like temperature and how often you drive. You might think it's better to let your vehicle rest, but cars are meant to be driven so if your vehicle has been sitting for an extended period, it could be worth your time to come in and have the battery tested. Plus, Park Rapids Ford offers a complimentary Computerized Battery Test so you can easily check to see if it's time to replace your vehicles battery.
If your car is slow to start or you've had to jump-start your new Ford car, truck, or SUV over the winter on a cold night, it can be time to replace your battery with a new one. We have a wide variety of batteries to pick from that are made to fit your Ford vehicle and driving style perfectly.
Tires
How often should I rotate my tires?
Do I really need winter tires?
How often should I replace my tires?
Just like your other parts, having the right set of tires can make all the difference in your driving experience around Park Rapids MN. Tires are made from a variety of rubber compounds and feature varying tread patterns and depths to suite a wide variety of needs all around Minnesota. We often get asked if it really is worth it to buy a set of winter tires for their vehicle, even if you have all- or four-wheel drive. The answer is always yes! Even with four-wheel and all-wheel drive, your all-season or summer tires are no match for icy conditions. Winter tires are designed to remain soft and grippy even in freezing temperatures, so you'll have extra traction and grip when the weather turns cold.
Our team can match you with the perfect set of tires for your driving style, vehicle, weather, and everything in between so you can drive with confidence, all year long in your Ford car, truck, or SUV. Looking for more tips? Check out our tire care advice page!
If we didn't answer your question here, give our team a call or stop by and see us in person here at Park Rapids Ford! Our entire team is here to help you enjoy your Ford car, truck, or SUV in Minnesota and get the affordable and high-quality service you need. Check out our current service specials to see how much you can save!
Ask your Service & Maintenance Question
Make an Inquiry
Hours
Monday

8:00 am - 6:00 pm

Tuesday

8:00 am - 6:00 pm

Wednesday

8:00 am - 6:00 pm

Thursday

8:00 am - 6:00 pm

Friday

8:00 am - 6:00 pm

Saturday

8:00 am - 3:00 pm

Sunday

Closed